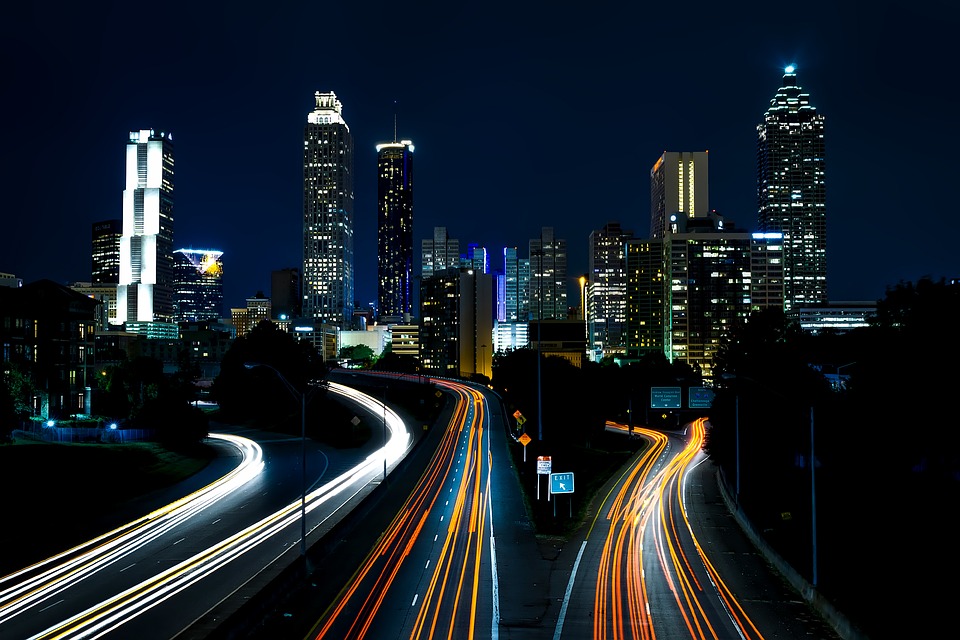 Lawmakers have created the following traffic laws to help promote safer driving on Georgia's roadways. If you regularly drive in Georgia, it is important to be aware of new driving laws, as they are updated regularly. Here, we discuss X traffic safety laws in Georgia that you should know to remain safe on the road. 
Move Over Law
In Georgia, motorists must move over for emergency vehicles (police, emergency responders) and utility vehicles (tow truck and garbage truck drivers) if they are stopped on the side of the highway (§40-6-16). 
The Move Over Law was put in place to keep officers and other vehicles safe from passing vehicles. If you fail to follow the Move Over Law in Georgia, you may be stuck paying a $500 fine followed by other more serious consequences. 
The Hands-Free Georgia Act (HB673)
Georgia passed the Hands-Free driving law on July 1, 2018. The law prohibits drivers from having a cell phone or similar electronic device in their hands or any part of their body while operating a vehicle. Drivers may not do the following while driving: 
Write, read, or

send a text message

Record videos

Post on Social media

Hold your phone
Drivers in Georgia can listen to music, but only if their electronic device allows for hands-free listening. It is not completely illegal to use a cell phone or other electronic device on the road in Georgia. Here are some following exceptions where using a phone is allowed:
Using your phone while it is put in park (this excludes being at a stop sign/light)

Using your phone for GPS

Using hands-free technology to talk on your phone

Using speech-to-text to send a message

Using your phone to report an accident or emergency
All Drivers in Georgia Need Car Insurance
All drivers in Georgia are required by law to purchase auto insurance to protect themselves and their families against vehicle accidents. Georgia drivers must have both liability insurance and physical damage insurance that meets the minimum limits. 
When adding a new teenager to your car insurance policy, rates will normally increase. On average, auto insurance rates can increase by 130% when you add your teenager to your policy. This is because teenage drivers have the highest accident rates and file more accident claims than other drivers. 
Liability Insurance
Liability insurance helps cover damages including property damage or damage to another vehicle and/or person where you are ruled the at-fault party. The minimum liability insurance requirements in Georgia are: 
Property Damage: $25,000 per incident

Bodily Injury: $25,000 per person and $50,000 per incident
Physical Damage 
Physical damage insurance helps cover damage or loss to your own vehicle. The two types of damage insurance are: 
Collision Damage: Covers theft, vandalism, and fire-related losses

Comprehensive Damage: Covers losses associated with a vehicle collision
If you have been in an accident, it is important to consult with an auto accident lawyer for legal advice on pursuing your case. 
Joshua's Law
Joshua's Law requires all 16 year-olds to complete a driver's education course and 40 hours of supervised driving before receiving their Class D driver's license. As of July 1, 2021, Joshua's law also applies to 17-year-olds applying for a Class D driver's license. Joshua's Law is specific to Georgia only and is included in the Teenage & Adult Responsibility Act (TADRA). 
Open Containers
In Georgia, any open alcoholic beverage containers are prohibited in a vehicle at all times. These include cups, bottles, items with a broken seal, and resealable containers. The person who consumes the alcoholic beverage will be charged with the open container violation and is subject to a fine to not exceed $200. Although the driver may not be charged with an open container violation, they can be subject to a sobriety test by the officer. 
Headlight Requirements
In Georgia, drivers must turn on their headlights a half-hour after sunset and a half-hour before sunrise (§ 40-8-20). Headlights are also required when raining, even when it is still daytime. Headlights not only keep you safe but keep others safe on Georgia roads. If you get caught without your headlights on, you may be subject to a fine and have 3 points added to your driver's license. Georgia operates on a point system that ranges from 2 to 6 points. If a driver is caught with 15 points in a 2 year period, their license will be suspended. 
If you are driving in Georgia, it is important to be aware of Georgia's laws and stay up to date when traffic laws change. Stay safe on the road!