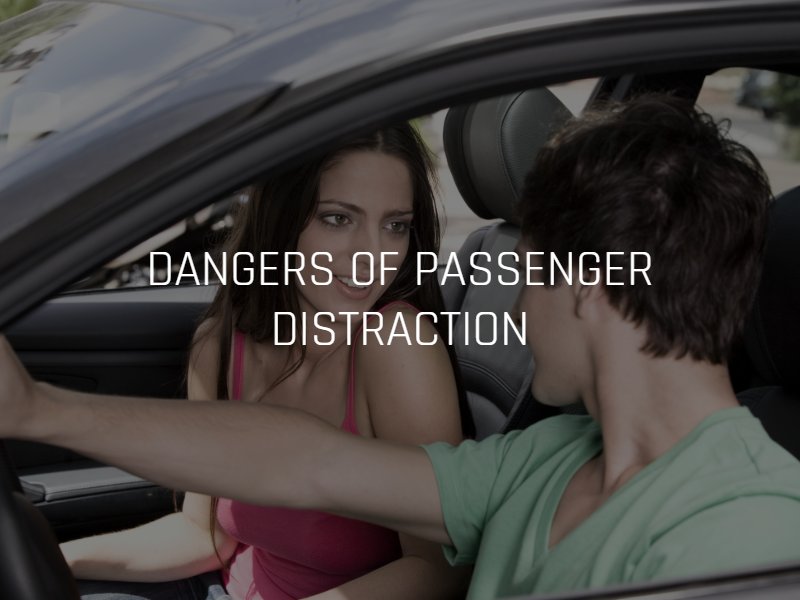 Whether you're driving your kids to school or carpooling with a coworker, driving with others is a part of our everyday life. The rise of ridesharing apps such as Uber and Lyft have made carpooling and commuting with others even more common.
Studies show that riding with more than one passenger can double the likelihood of an accident. Knowing this can help drivers and passengers alike adjust their behaviors to stay safer. If you do a majority of the driving, it's imperative you understand the distractions and dangers that passengers can present when you are behind the wheel. 
Can a Passenger Be Held Liable For a Car Accident?
The short answer is no. A passenger is not typically liable for an accident, he or she may actually be able to recover damages. Only a driver can be found at fault in a car accident lawsuit, so its important drivers who frequently carpool or commute are aware of the dangers passengers can pose. 
Can a Passenger in a Car Accident Sue Both Drivers? 
Depending on who is at fault, passengers may be able to sue both drivers for damages after a car accident. For example, if you were driving under the influence and hit a tree, the passenger may be able to file a claim against your insurance company. If the claim is approved, your passenger will be able to recover damages for any medical bills, emotional damages, lost wages, pain, and suffering.
If you were in an accident involving two drivers, and both drivers are at fault, then the passenger may be able to sue both drivers for damages.
If you have been involved in an accident, it's important to contact a car accident lawyer to represent you. An attorney can help handle the insurance companies for you, evaluate fault, and help you determine liability after a car accident.  
Types of Passenger Distraction
There are three main types of driver distraction:
Visual: taking your eyes off the road

Manual: taking your hands off the wheel

Cognitive: taking your mind off of driving
Children Passengers
It goes without saying children in the backseat can be extremely distracting. According to the AAA Foundation for Traffic Safety, children create four times the distraction to drivers as adult passengers do, while infants are nearly eight times as disturbing. The best way to avoid child passenger distraction is to make sure you have everything prepared before you get behind the wheel. 
Friends and Other Passengers 
Carpooling and commuting with friends and family can be extremely distracting for drivers. Young drivers are especially susceptible to this type of passenger distraction.  According to the Insurance Institute for Highway Safety, The fatal crash rate per mile driven for 16-19 year-olds is nearly 3 times the rate for drivers ages 20+. 
One study from 2017 found that teens who drove with passengers in the car were more likely to be involved in a fatal car crash than a teen who drove alone. 
How To Avoid Passenger Distractions
The main cause of passenger distraction can be occupants who are loud, wild, or obnoxious. Many times, this can cause driver fatigue and make it incredibly difficult for him or her to focus on the road. 
As a driver, you can help deplete the situation by making sure all passengers have their seat belt on, pull over if the distraction continues, ask passengers right away to stop distracting behaviors and most importantly, make sure any children are buckled and secure.