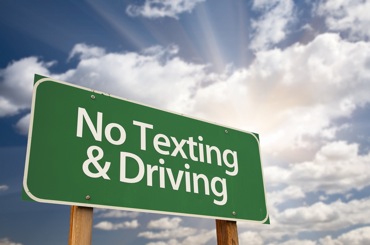 A Massachusetts teenager was sentenced to one year in prison after his texting while driving led to a crash that caused fatal and serious injuries.
Prosecutors allege that Deveau, who was only 17 years old at the time of the accident, was texting when his car crossed the center line of the road, swerved into oncoming traffic and hit a vehicle head-on. Donald Bowley, 55, sustained injuries from which he later died. Bowley's girlfriend, Luz Roman, 59, is still suffering from her injuries more than one year later. Detective Thomas Howell testified that the crash left the two victims "almost folded into the floorboards."
Deveau plead not guilty to all charges last year. Those charges were motor vehicle homicide by negligent operation, negligent operation of a motor vehicle, being an operator under 18 using a mobile phone, being an operator reading or sending an electronic message, a marked lanes violation and two counts of negligent operation and injury from mobile phone use.
Deveau's defense attorney argued that although authorities have records that his last text message was sent one minute before the police were notified of the accident, and his last text was received the minute police were called, there were no such text messages in Deveau's phone. Deveau's lawyer claimed that the cause-and-effect relationship is invalid.
Assistant District Attorney Ashlee Logan suggested that Deveau erased some of his texts or lied to the police after the accident. Prosecutors claim that Deveau sent 193 text messages on the day of the crash, many of which were sent close to the time that the accident occurred. Records show that two texts were missing from the 193 on file.
Deveau was sentenced to two and a half years with a year to serve, and the balance of both charges is suspended for five years. Deveau, who had only been driving for five months before the crash, will have his license suspended for 15 years.
District Court Judge Stephen Albany announced before announcing Deveau's punishment, that he was sending a message of deterrence to Massachusetts drivers, and hopes that making an example out of Deveau will prove to drivers, especially young drivers, just how much damage texting while driving can do.