2 Comments
Canary App Goes Big Brother on Distracted Driving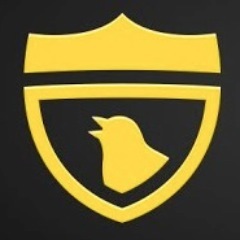 On

January 22, 2013

http://distracteddriveraccidents.com/
Distracted driving has evolved into the modern day arch-nemesis of safe driving. With phones becoming so irresistible that drivers, and in particular teens, cannot keep their attention away from them while operating their vehicles, more and more defense strategies are being thought up to try and combat the deadly epidemic.
Among those strategies is the iPhone and Android app, Canary. Once the app is installed on either of these two phones, it becomes a tracking monitor for distracted driving. For instance, a parent whose child had this app on their phone would receive a text anytime:
The phone is activated or unlocked while moving faster than 12 miles per hour
A text is sent from the phone when it is moving faster than 12 miles per hour. (Android only)
A call is made or received from the phone when it is moving faster than 12 miles per hour.
The phone is traveling faster than the posted speed limit.
The phone travels outside an area that the parent has pre-approved.
The phone (and presumably its owner) aren't home before curfew.
Canary is disabled on the child's phone.
While this app does not forbid drivers from using their phone while driving, it does allow for parents to hold their teens accountable in the event they do drive distractedly.
The biggest drawback of this app and many others like it is that they are not mandatory or preinstalled. They are something our community has to actively engage in, which means that for now, only a small fraction of the population is actually doing. Furthermore, although these apps are a giant leap, the problem still remains and its end seems to be in no foreseeable future.
With this in mind, prepare you and your family for the worst and retain a knowledgeable accident attorney who can manage the legal and financial situation in the event you do suffer this unpredictable tragedy.
The right attorney will protect your financial future and allow you to more quickly move past this catastrophe.